CBSE Correspondence Admission for 12th Class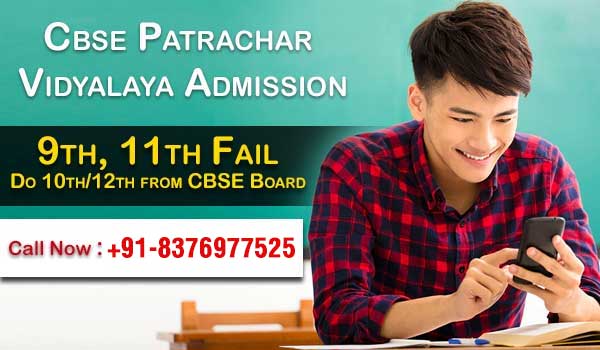 Following the pattern of CBSE, CBSE Patrachar offers CBSE Correspondence Admission for 12th Class. Seen as a great opportunity by students who have failed in class 12th (CBSE) or could not complete class 12th due to various reasons, it helps you complete your examinations in the best way possible. This is seen as an encouraging opportunity for those students who wish to complete senior secondary education and achieve more in life.
Today, the basic educational qualification in various jobs is class 10th and 12th. Even though higher education opens vast scope, having completed these stages is equally essential. Class 12th on the other hand helps you master a particular stream and opens ways for further growth. You can apply for professional courses, jobs, enroll for government jobs and so much more having obtained your class 12 degree. For those who have missed out on the same can make the most of the CBSE Correspondence Admission for 12th Class. As you take admission as a correspondence student in class 12th, you will be provided with all the guidance to sit in your exams and give your best shot. The streams offered in this case are same as that of CBSE board, Science, Commerce and Arts.
The three streams channelize you in the direction in depth studies and massive opportunities. If you are already working, you can finish the class 12th exams to add to your educational qualifications and further score a better position in your area. The CBSE Correspondence Admission for 12th Class is an annual affair and the exams take place at the given time through a proper schedule. Students are helped at every stage through coaching, study material, extra classes and so on to help them clear the exams. Once the results are out, candidates can opt for higher studies through correspondence or apply regularly if they still fit the eligibility.
Any candidate, who has completed 14 years or above, can apply for admission and sit for the class 12th exam. We update our website with all the relevant information on the choices of subjects, admission dates, examination dates, schedule, extra classes and syllabus. Students can keep a track of important dates on our website as it is the most trusted source of CBSE Correspondence Admission for 12th Class information.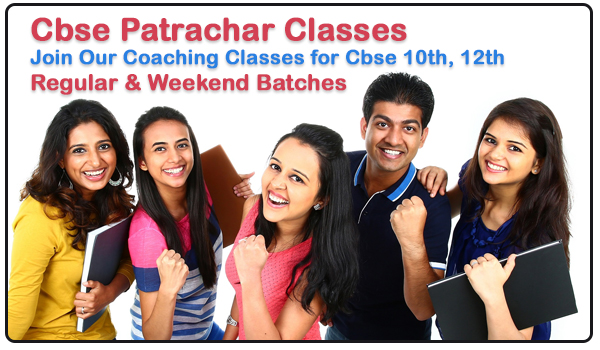 Is education the only hindrance in the path to your success? Overcome this hurdle now! CBSE Patrachar offers CBSE Correspondence Admission for 12th Class, a great opportunity for students to get back to their books and achieve academic success. Choose the stream of your choice and overcome the failure of not being able to complete class 12th. You can use your degree to further study or apply for better jobs and secure a sound future for yourself. Studying correspondence is no longer a taboo as it opens so many doors for you. You can now manage your current work, routine along with completing your class 12th in the most suitable and recognized manner.